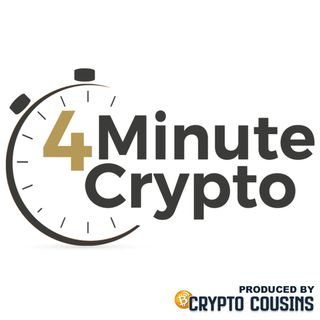 The 4 Minute Crypto Show
2
Plays
2
Plays
0
Downloads
0
Downloads
If you want to keep up to date with whats happening in the world of Bitcoin and Cryptocurrency then you will love the 4 Minute Crypto Show.

As the name suggest these short, 4 minute or less shows are quick and sweet.

Join your host Gary Leland as he brings you 1 great news story five days a week.

4 Minute Crypto is available as video and as a podcast.